Company Driver Handbooks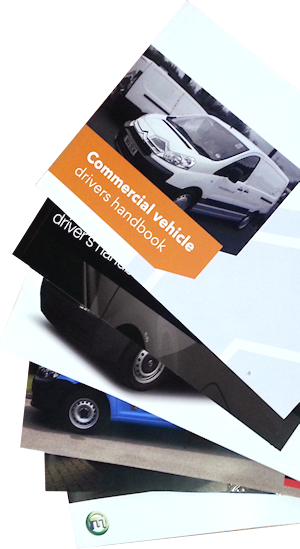 For many companies, the communication of their driving policies to their drivers remains a real problem. In a time where having an understanding of the roles and responsibilities a driver needs to be aware of has never been more important, it is crucial companies are in a position to meet this provision.
The FleetMaster Handbook can help with this burden. From: Whom to contact in the event of an accident? What do I need to check on my vehicle? To, When should I answer telephone calls? and How is fuel purchased? The Handbook covers it all.
Built around the four cornerstones of risk management, Driver, Vehicle, Management and Task, this unique handbook can be tailored to your corporate livery and will include your policies and procedures. The Handbook will contribute in helping you meet your duty of care and inform all occupational drivers of their roles and responsibilities when driving on company business.